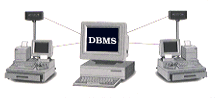 Since 1980 DBMS Inc. has been providing quality, high performance computer systems. DBMS Inc. is proud to provide a complete solution for your business whether it is our KEY-POS retail management system providing Point of Sale integration or our Distribution Management with integrated Accounting package.
---
Home of
The



Retail Management System
The
KEY-POS

Retail Management System is Flexible Enough For Any Retail Store!

No matter what your retail specialty, here at DBMS we are proud of the many success stories among Independent Hardware and Building Supply Companies where KEY-POS has been a contributing factor. Here are just a few:
Appliance Stores
Art Galleries
Auto Parts
Bicycle Shops
Book Stores
Clothing Stores
Computer Stores
Convenience
Eyeglass Stores
Feed & Seed
Furniture Stores
Gift Shops
Golf Pro Shops
Gun Shops
Hardware Stores
Lawn & Garden
Liquor Stores
Lumber Yards
Marine Stores
Motorcycle Shops
Music Stores
Office Supply
Paint Stores
Photo Stores
Pool & Patio
Pet Stores
Records & Tapes
Service Stations

KEY-POS includes Point-of-Sale, Inventory, Accounting and Management modules. The system can employ a high degree of automation including bar code scanning, automatic PLU, on-account credit limits, automatic billing, customer special pricing and more. Transaction processing includes; sales, refunds, voids, backorders, special orders and layaways. Pop up search windows for customers, inventory, accounts and help. KEY-POS is the most complete, full-featured and powerful system available in it's price range. It is extraordinarily easy to learn and use and is constantly being enhanced.
DBMS offers full Distributor Communications integration with: