Home of
The



Retail Management System
---
---
Since 1980, DBMS Inc. has been providing quality, high performance computer systems. Today, with thousands of users all across the country, the KEY-POS Retail Management System is emerging as an industry leader in affordable retail systems.

KEY-POS was designed from the ground up with emphasis on performance, control, flexibility, and information tracking and presentation. Dollar for dollar, no other system matches the power and features of KEY-POS.

KEY-POS uses only industry standard PC and POS equipment and a true multi-user operating system/database to provide outstanding performance at an affordable price. The system's centralized design insures data integrity and complete integration no matter how many users are on the system.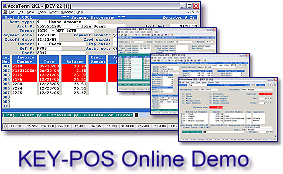 At DBMS, our #1 priority is satisfied customers. The system was designed to be easy to learn, use and operate on a day-to-day basis. You'll find no complicated day, week or month end procedures in the system nor any time-consuming posting, updating or closing processes. All information is updated live, automatically!

You are never alone with KEY-POS All systems are assembled and tested at our facility and are delivered to you with all software loaded and configured. Just plug it in and away you go.

The system is fully documented with a comprehensive user manual and DBMS periodically publishes additional documentation for special situations. In addition, support assistance is just a phone call away and our support rates are some of the lowest in the industry!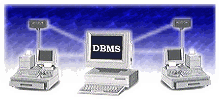 Your investment in KEY-POS is always protected. Based primarily on input and suggestions from our users, DBMS regularly releases updates for the system which add new features, reports, etc. and keep you on the cutting edge of retail systems technology.

We urge you to compare KEY-POS to other retail systems. You'll find that feature for feature, KEY-POS beats the competition hands down.
---
General
The KEY-POS Retail Management System from DBMS Inc. is the most advanced point-of-sale, inventory control and accounting system available.

Utilizing true multi-user technology on standard PC computer equipment, KEY-POS attains unequaled performance and reliability at an affordable price.

KEY-POS is a complete retail system including the following features:
Point-of-sale processing
Inventory control
Purchasing
Accounts receivable
Management & setup control
Over 100 reports and inquiries
KEY-POS was designed and written specifically for retailers. The system provides a very high degree of control, flexibility and automation which translates to savings in both time and money!

The KEY-POS system supports the following general features:
Multi-user up to 256 registers/users on a single standard PC
Multiple store capability
High performance database with built-in query/reporting language
Live posting provides instant, up-to-the-minute information
Support direct from the authors
Easy to learn and use
KEY-POS — The Right Choice!
---
Point-Of-Sale
POS Example Screens
The KEY-POS system will help you service customers better and faster while at the same time capturing and tracking a wealth of information.

The system can employ a high degree of automation including bar code scanning, automatic PLU, on-account credit limits, automatic billing, customer special pricing and much more!

The KEY-POS system supports the following features:
Transaction processing includes; sales, refunds, voids, backorders, special orders and layaways
Clerk and/or salesperson ID tracking on all transactions
Integrated customer mailing list with sales tracking
Automatic PLU from inventory or auxiliary item catalog. Displays SKU, description, quantity on hand, price and floor location
Pop-up search windows for customers, inventory, accounts and help
Supports manual price overrides, line item discounts, markdowns and order discounts
Automatic customer special pricing, customer discounts, account discounts, promotional pricing and assortment (mix & match) pricing
Support for up to 10 user-definable tendering types
Customizable receipt and/or invoice printing
Live register readings, sales posting and information tracking
Easy register close-out with user- definable counting template and automatic reconciliation and combined closing feature
Inquire upon and/or reprint any transaction from any date
Full support and tracking for petty cash in and out transactions
Optional module supports on-line (EFT) authorization of Visa and Mastercard with detail tracking, instant batch verification and closing integrated with register reconciliation
Unlimited number of user-definable sales tax authorities supporting state, county, city or any other taxable or non-taxable situation
Our exclusive transaction query lets you select transactions by any combination of date, register, customer, items, tender type or amount and display a user-definable report of the results
Full compliment of audit, history, transaction and sales reporting
KEY-POS is the most complete, full- featured and powerful system available in it's price range. The system is extraordinarily easy to learn and use and is constantly enhanced by DBMS Inc., the first name in retail systems.
---
Inventory
Inventory Screens
The KEY-POS inventory control system is one of the best in the business giving you unprecedented control over your inventory.

Without a good inventory control module, a point-of-sale system is just a glorified cash register. KEY-POS excels at controlling inventory supporting virtually every feature you can imagine.

KEY-POS takes it even one step further. Unlike other systems, KEY-POS adds a high degree of automation to the system so you won't have to spend hours every day maintaining the information. After all, aren't computers supposed to save time and work? KEY-POS does.

The KEY-POS Inventory Control Module supports the following features:
Unlimited number of SKU's
Outstanding quantity control including: on-hand, on-hold, backordered, defective, on-order from vendor, physical count, adjustments and sold current and previous year
5-level reporting classifications includes codes for department, group, class, size and type
Supports list price, regular selling price and alternate (sale) price
Supports replacement and average costing techniques to 4 decimal accuracy
Supports primary and secondary vendor assignments
Supports quantity break and level pricing
Supports extended description field for detail specifications
Supports add-on items for suggested selling
Supports kitting with component explosion and package pricing and costing
Unique quantity matrix allows tracking of different sizes, colors, styles, etc. on a single SKU
Variable taxing assignments
Supports serialized items
Our exclusive memo processing lets you predetermine special information to be captured upon sale of an item
Special log feature can track every movement of an item
Prints bin and shelf labels with or without bar codes
Separate complete physical inventory and cycle count system
Complete purchasing module with automatic suggested buying
It would take pages to list every feature available in the KEY-POS inventory control module. Don't settle for anything less than KEY-POS
---
Accounting
Accounting Screens
The KEY-POS accounts receivable system is just what the doctor ordered. Fully integrated with the point-of-sale module and geared for retail operations, you won't find a better suited accounts receivable system.

The KEY-POS Accounts Receivable system supports the following features:
Unlimited number of accounts
Multiple account types allows for separate processing options
Account information includes customer name, address, phone, contact, default tax code, terms code, credit limit and more
Invoices automatically created from point-of-sale transactions
Supports both open item and balance forward billing methods
Supports payment terms discounts
Interactive payment application screen makes finding accounts and applying payments fast and easy
Supports open credits, debits and miscellaneous on-account payments
Optionally prints invoices live or in batch by account
Prints account statements on any of three preprinted forms or blank paper
Assess finance charges with full control over accounts, aging and rates. Reversal feature too!
On-line inquiry gives you up-to-the-minute status of any or all accounts
Detail or summary aging report with variable aging date and ranges
Optionally prints payment received vouchers at point-of-sale
Detail invoice register and payment audit reporting
As transactions are entered at the register, your charge customers are automatically billed, on the spot. Instantly find customer balances and outstanding invoices.

Customers will appreciate the speedy way KEY-POS handles on-account charges and you'll like the way it helps keep your cash flow flowing!
---
Management
Sales Management Screens
Control, automation and information are the keys to successful computerization. Any computer system can ring sales, but, of course, you're already doing that.

The KEY-POS system gives you unprecedented control over the way in which the system, as a whole, operates. Many other systems have already decided how your business should run. KEY-POS lets you call the shots!

We think you are the best judge of how your business should operate. KEY-POS was designed to give you the flexibility to control the system, not vice-versa. Plus KEY-POS provides you with the information you need to make informed decisions.

Some of the outstanding management features of the KEY-POS system are:
Complete control over tender acceptance and procedures
User-definable receipt printing by transaction type
Bullet proof 3-level security system and individual passwords
User-definable menu system lets you put access to functions right where you want them
Our exclusive sales calendar instantly displays sales figures for the store or item by item with up-to-the-minute accuracy
Sales and product profitability analysis reports, available in summary or detail, keep you on top of trends and stock movement
Control over backorder and lay-away order fees, deposit amounts and payment amounts with override
Integrated gift certificate processing, printing and tracking
Full control over data storage. You decide what to keep and for how long
KEY-POS puts you in control!
---
Distributor Communications
The KEY-POS Distributor Communications provides support for electronic data communications with any or all of the following distributors:
Distributor Communications is a full-featured system that includes the following features:

Data Transfers:
Distributor table maintenance
Purchase orders to the distributor
Inventory maintenance changes, invoices, and promotional sales data from the distributor
Reset and retransfer if first transfer failed
User control of which fields to update
Xmodem protocol used in transfers
Communications log report showing all transfer activity
Printing and purging of distributor invoices
Catalog inventory changes report
Invoice inventory changes report
Distributor catalog and DOS data support:
File creation
Conversion and loading
Conversion of product purchase history to inventory for initial setup of inventory database
Maintenance
Inquiry
Reporting
Posting to inventory
Indexing for ease in lookup
DOS data load from diskette
User-definable DOS data templates
DOS data conversion
Full integration with our Retail Point-of-Sale module
Modem support:
Modem table maintenance
Multiple modems per site
Seventeen different models of modems supported including generic for unknown modem types
Auto-programming for data transfers
Auto-reprogramming after transfers for DBMS customer support access
Separate modem programming for customer support and resetting modem
Reset line (port) to unlock port
---
Home-Office
The KEY-POS Home Office system from DBMS Inc. offers support for controlling branch stores from a central or main office. The following features are offered:
Full user-definable controls for each branch
Many of the same features offered in our Retail Point-of-Sale system
Regions, clerks, group, data files, codes, and branch parameters maintenance
Electronic mail
Full communications control
User-definable schedules, tasks, and batch jobs to control automatic polling of stores
Automated modem control
Multiple modems
Seventeen models of modems supported including generic for unknown modems
Full, user-definable data transfers to and from branches via modem and/or floppy disk
Reporting for individual and across multiple branches
Central inventory control including branch-to-branch quantity transfers and physical inventory
Purchasing
Accounts Receivable
---
Unit-To-Unit
The KEY-POS Unit-to-Unit system from DBMS Inc. offers support for branch communications with the home office. The following features are offered:
User-definable controls
Integration with our Retail Point-of-Sale module
Automated modem control
Electronic mail
User-definable upload and download tasks, schedules, and batch jobs
Seventeen models of modems supported including generic for unknown modems
User-definable data transfers to and from the main office via modem and/or floppy disk
Reporting for transfers and email
Branch-to-branch quantity transfers
---